CAMELPOWER | Nissan Middle East
__________________________________________
If we talk about road cars, any debate around performance is easily resolved with stats about horsepower, torque or acceleration times.
Publications and websites are dedicated to this type of content. No measure existed to accurately measure performance in the desert sand.
To end the debate and officially claim leadership, we proved that Nissan SUVs are the best desert off-roaders in the region by creating
a new unit of desert performance measurement: Camelpower.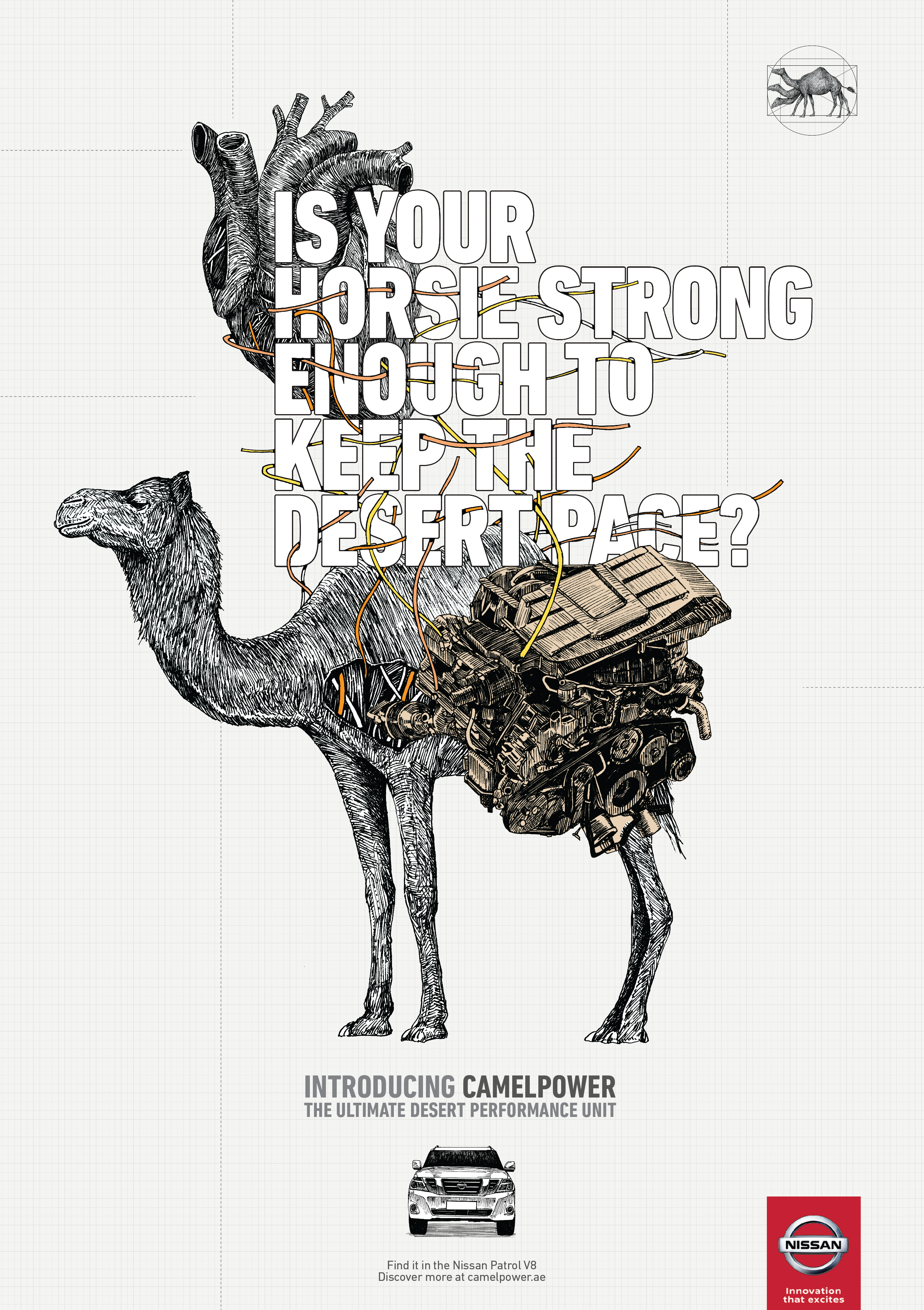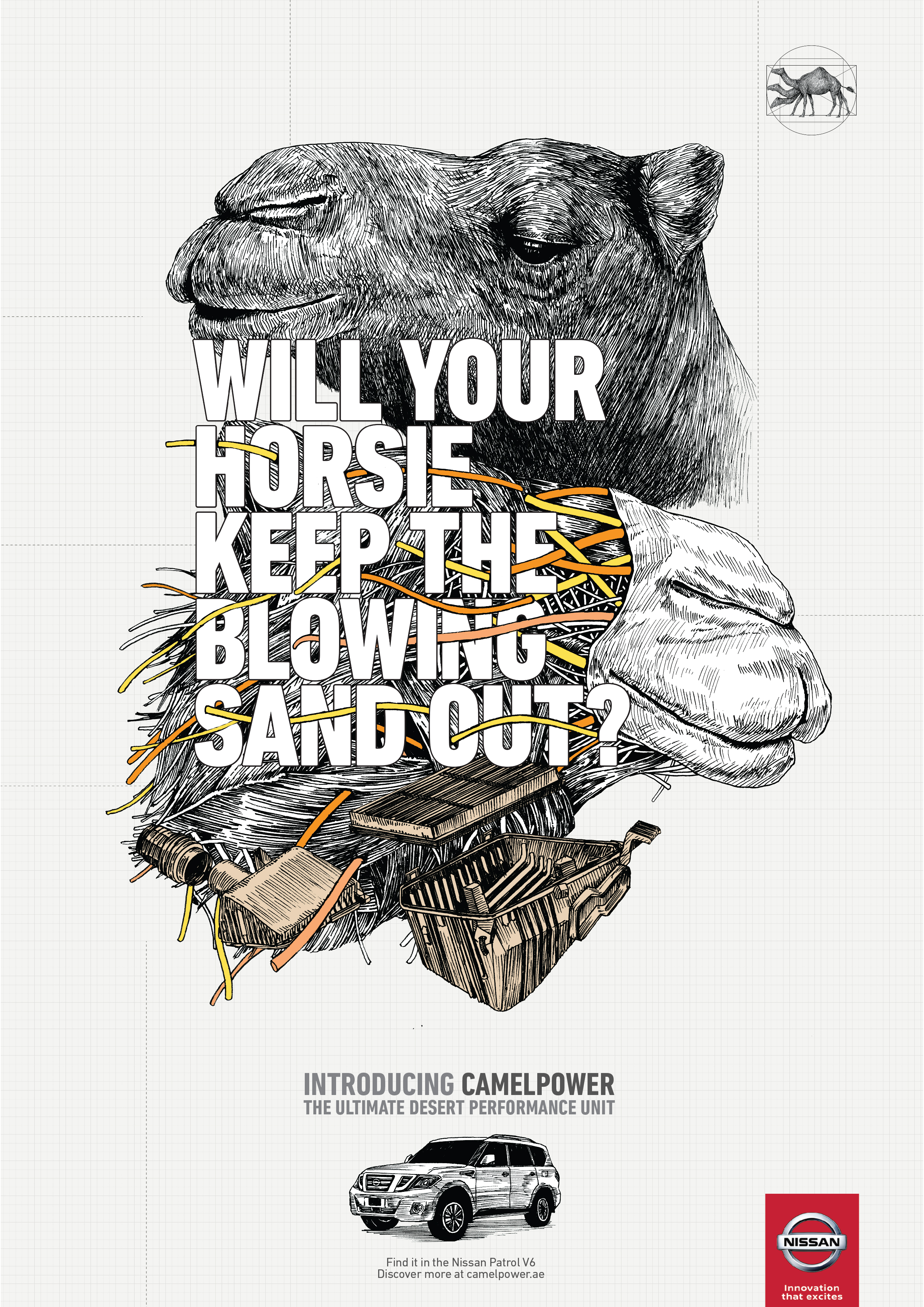 Recognitions:

2017 Cannes Lions Silver / Media
2017 Cannes Lions Shortlist x 2 / Promo & Activation
2017 Loeries GP / Integrated
2018 Cannes Lions Bronze / Branded Experience
2018 Clio Awards Silver / PR
2018 Dubai Lynx GP / PR
2018 Dubai Lynx GP / Promo & Activation
2018 Dubai Lynx Silver x 4 / Branded Content, Direct, Integrated, PR.
2018 Dubai Lynx Bronze x 2 / Direct, Interactive
2018 One Show Merit / Innovation in Cross Platform
2018 Webby Awards Nomination / Integrated Campaigns
2018 Global WARC Bronze
2018 MENA WARC Grand Prix
Lurzer's Archive Print Campaign of the Week
Directory Magazine Issue 43 Cover.