THE ART GAP EXHIBITION | Standard Chartered Bank
__________________________________________
A study led by the University of Oxford - Saïd Business School emerged,
highlighting that works by women artists sell for 47.6% less than those by men.

SCB felt something needed to be done. Action, not words. The Art Gap Exhibition.
If women are going to be paid 47.6% less, they will paint 47.6% less.
SCB brought together a collective of 19 Emirati and expat women artists from 11 nationalities
to add their voices to the global gender parity conversation.
THE BOOK
__________________________________________
The bank then compiled all 19 statements into a limited-edition coffee table book and sent it to 250 Priority Banking clients. The mere presence of this book in their offices showed a pledge of support for gender pay equality.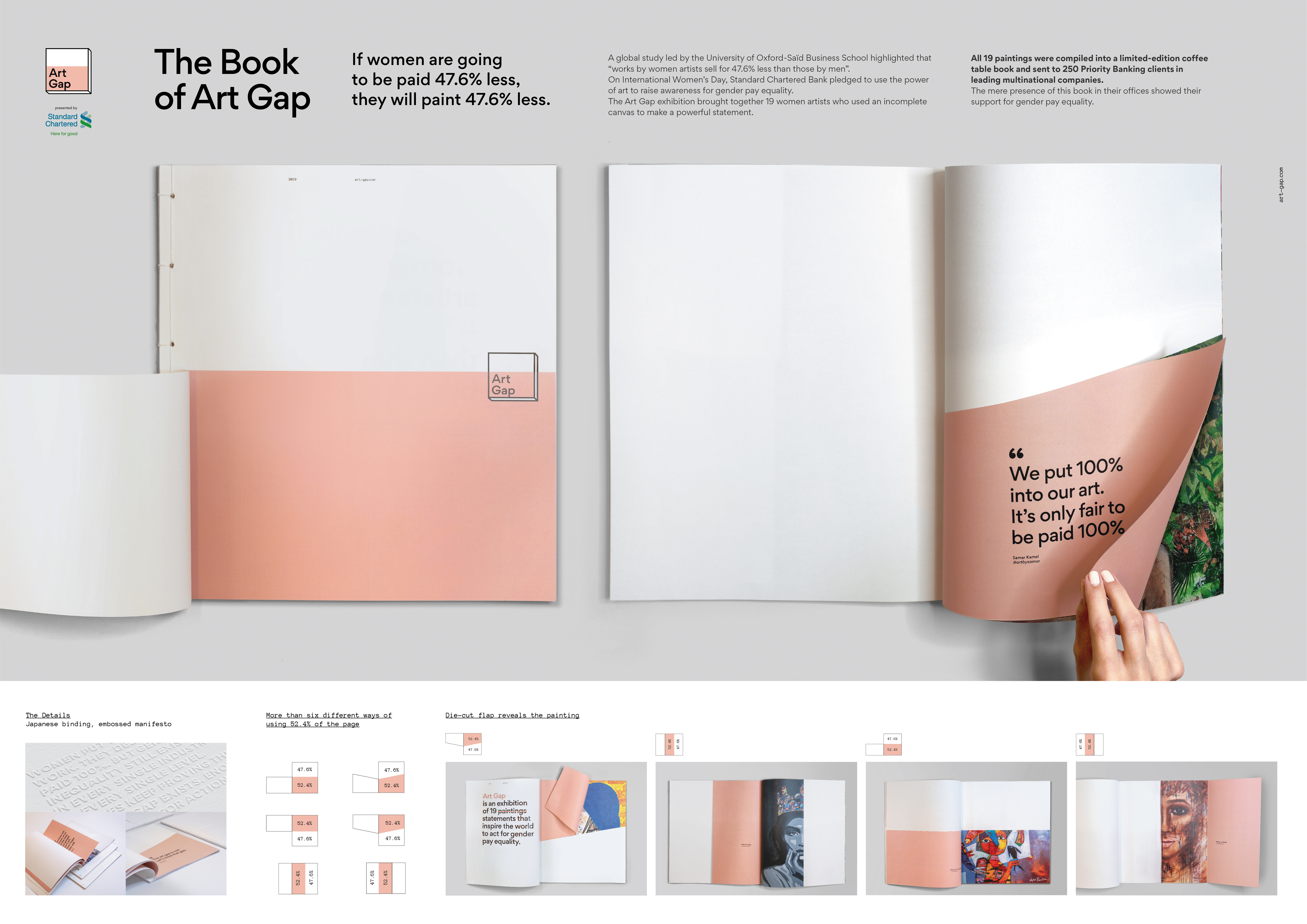 Recognitions:

2019 Cannes Lions Shortlist (Book) / Print - Commercial Publications
2019 Cannes Lions Shortlist / PR
2019 Loeries Gold / Print Craft
2019 Loeries Silver x 2 / Design, Live Communications
2019 Loeries Bronze x 2 / Integrated, PR